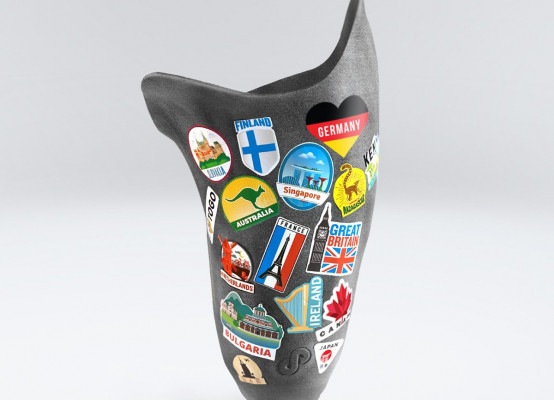 Distributed Care Networks: Expanding Access to Quality Prosthetic Devices and Services
our opportunity
Innovation in digital technology and "smarter" mobility systems is revolutionizing the way personal assistive devices are designed and manufactured. For example, 3D scanning and printing have served to reduce cost, increase production speed and accuracy, and customize devices, such as prosthetics, that integrate seamlessly into users' bodies and lives. Yet, globally, access to this groundbreaking technology is not universal.
An innovative approach to delivering healthcare where needed: distributed healthcare networks, could address this problem by delivering digitally enabled medical services and lower-cost, higher performing prosthetics to all who need them. Can we realize distributed healthcare networks that leverage the latest technology, eliminate the bottlenecks, and expand access to timely, efficient healthcare, even to remote locations and challenging environments?
our approach
TMF and our partners will apply our human centered design methods to bring attention to the "who & where" of distributed care networks and the patients they serve, including rural areas and other challenging locations. With an initial focus on one of the current service bottlenecks, properly fitting prosthetic limb sockets, we will work with leading local healthcare providers and users to design, test, and refine the entire patient care journey.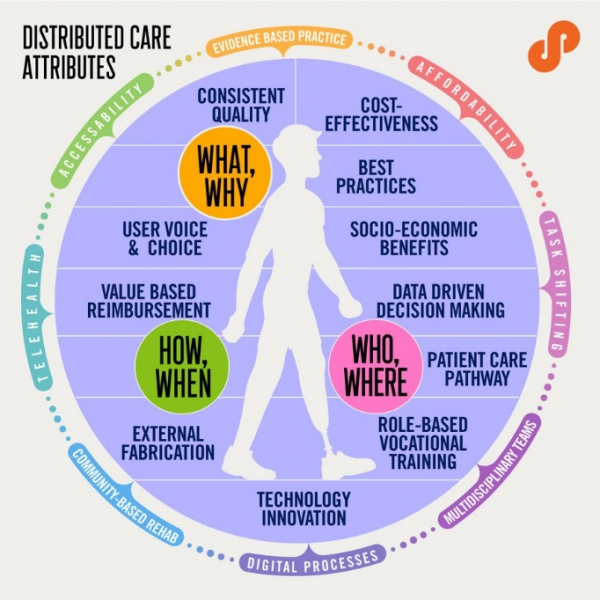 Employing the latest in biomechanics including machine learning, finite element analysis and digital solution architectures we seek to develop products and services that allow people to overcome barriers to movement and reach their potential.
our goals
Use advanced data modeling techniques to analyze the complete patient journey from custom prothesis design to delivery, rehabilitation, and enhanced mobility
Develop best practices and build knowledge-base for scaling and global replication of the Distributed Care Network health service model
Demonstrate a positive ROI with improved health economics due to increased service provider access, capacity, and efficiency
Demonstrate positive health outcomes and improved quality of life for prosthetic users by increasing their independence, community involvement, and economic integration, including their return to employment.
Published Research on System Dynamics for Digital Prosthetics Services
Enabling Mobility: A Simulation Model of the Health Care System for Major Lower-Limb Amputees to Assess the Impact of Digital Prosthetics Services
Click to Read Here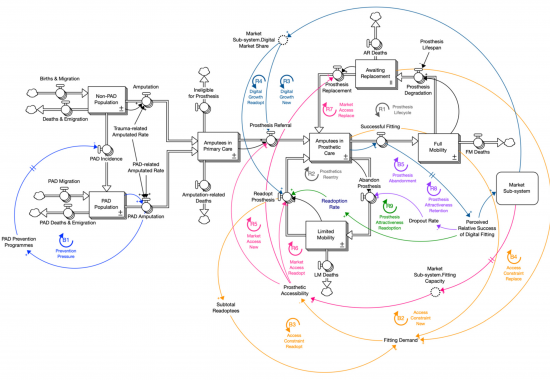 Dynamics of Prosthetics Care
Explore the underlying system of amputee care and identify high impact areas for improvement through better mobility
Learn More