Opportunity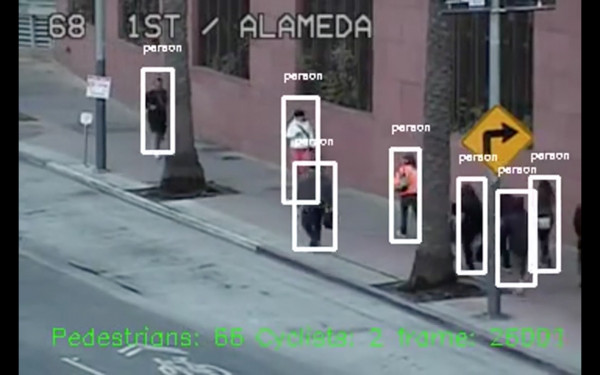 Pedestrians, cyclists, and those using personal mobility devices are often some of the most vulnerable and underserved users of a city's mobility system. Can we develop tools to accurately and precisely measure these users in real time, and integrate these data into transportation management systems to enable a safe, accessible, and sustainable mobility experience for all?
Our Approach
Cities currently lack reliable and accurate ways to measure pedestrians, and therefore cannot equitably incorporate them into real-time infrastructure management, such as traffic signal timing and right-of-way location and prioritization. Practical considerations and cost constraints dictate that any new technology integrate with existing systems.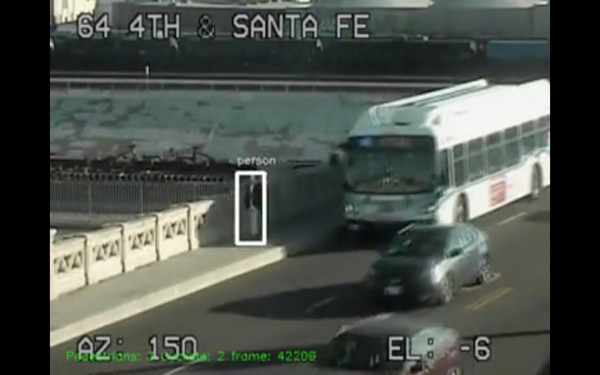 Working together with local academic experts and city agencies, TMF is advancing current research on machine learning for vision systems and accelerating its practical application from laboratory to initial field test and deployment in Los Angeles. As it "learns" and is expanded over time, this new way to "see" pedestrians and cyclists will not only transform mobility in L.A., but also provide an opportunity for us to replicate this technology on a global scale.
ADDITIONAL MATERIAL
Pedestrian Vision Paper is offered as a PDF.
Our Goals
Develop a real-time computer vision system, based on machine learning, to accurately and precisely count pedestrians and cyclists.
Perform with high accuracy and precision for a full range of varying light, weather, and environmental conditions.
Create an end-to end platform that seamlessly integrates with existing traffic cameras and management systems.
Give pedestrians and cyclists the same priority as road vehicles in multi-modal transport system design and coordination.
Our Partners
Los Angeles Department of Transportation