Opportunity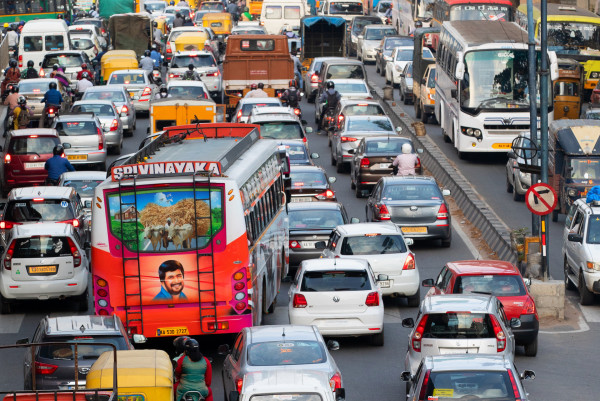 Demand for updated transportation infrastructure and more technically advanced transit systems is growing and putting increasing pressure on city officials who must weigh tradeoffs in benefits and consequences for different stakeholders and users. Can we develop a framework for evaluating proposed transportation projects to ensure they will result in equitable outcomes across all of society?
Our Approach
In growing urban environments, there are a multitude of mobility stakeholders who recognize that the design of new transportation systems and the ways in which they are funded (e.g., taxes, usage fees, public-private partnerships, government concessions) and designed can lead to different outcomes for different communities.
Formal equity and impact analysis can take considerable time and effort and may only occur after a transportation project is completed. Through a student capstone project at John Hopkins School of Advanced International Studies, TMF is supporting graduate research to develop an upfront framework to evaluate and help ensure equity in public transit decision-making and funding.
ADDITIONAL MATERIAL
Social Equity in Public Transit Presentation and Social Equity in Public Transit Paper are offered as PDFs.
Our Goals
Determine the relevant attributes and metrics for equity consideration.
Explore the synergies and tradeoffs between design and operation for each metric.
Summarize the pros and cons for employing different funding mechanisms.
Confirm the policy, regulatory, and design constraints that can improve equity outcomes.
The study will provide TMF and our partners a clear process and framework for equity consideration in transit funding and offer external organizations and government agencies an objective basis for decision-making.