Our Opportunity
Cities all over the world are competing to become the next technology hub by creating dynamic environments that attract tech giants as well as young entrepreneurs. In the process, some disadvantaged residents may be displaced or left without affordable mobility options. Can we engage with current and future residents to design transit services that ensure equal access and accommodate population growth?
Our Approach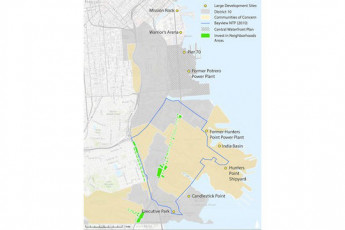 San Francisco has an acute need to assess, design, and implement a new mobility system within District 10, a "Community of Concern" (lower income residents), which is experiencing rapid population growth and urban development. With TMF support, the San Francisco Community Transportation Authority is implementing an inclusive, community-based, human-centered planning process.
This innovative approach will investigate how to apply lower-cost Demand Management and Mobility-as-a-Service solutions to an area that has not yet benefited from these emerging mobility options. TMF and SFCTA will evaluate scenarios against the benefits and impact to mobility, air quality, land use, rents, revenue generation, and other goals specific to the community and its residents.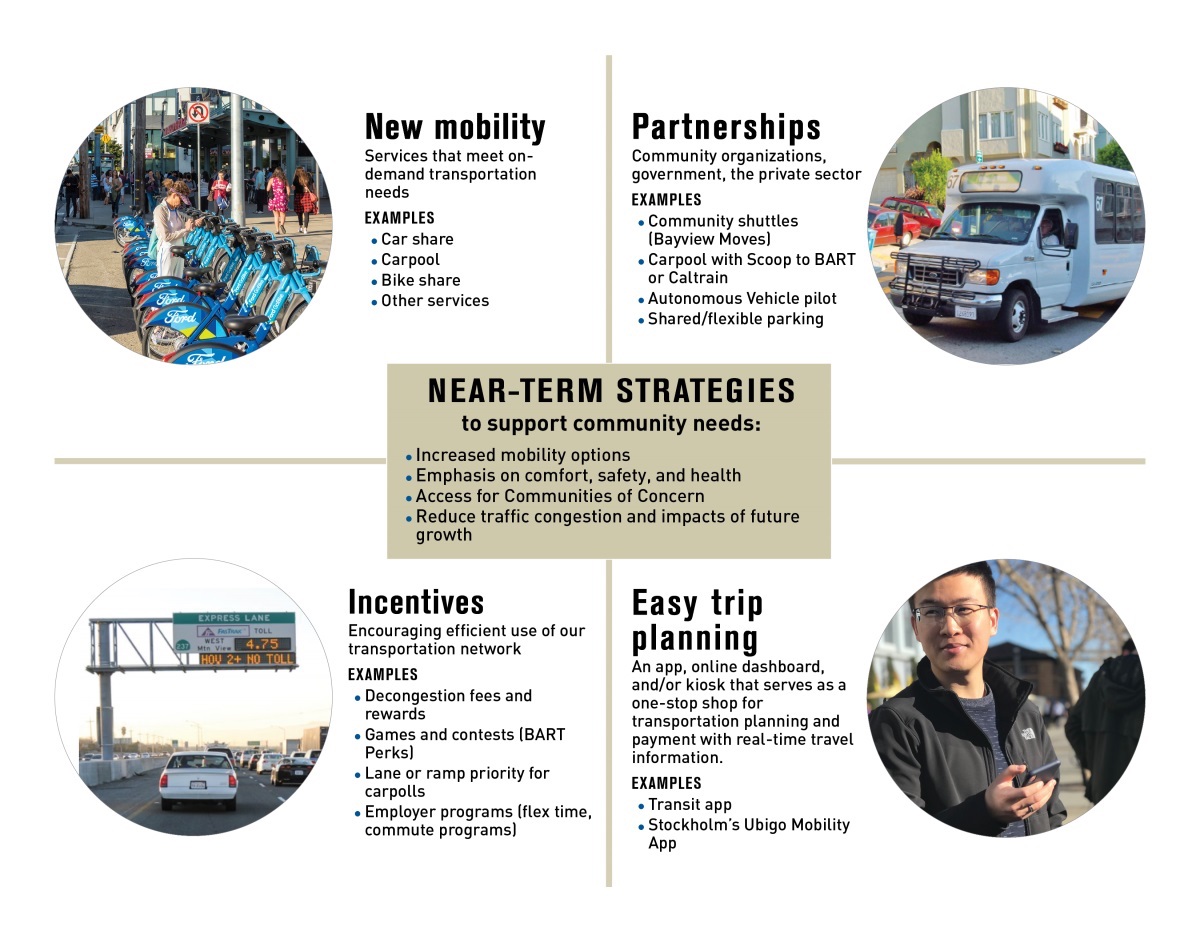 Our Goals
Conduct a transportation needs analysis with input from residents and all community stakeholders.
Develop and evaluate scenarios incorporating the latest in multi-modal transit services and demand-based pricing models.
Deliver a recommended mobility management and investment plan for the near to medium term in District 10.
Create a blueprint for addressing similar challenges throughout the U.S.