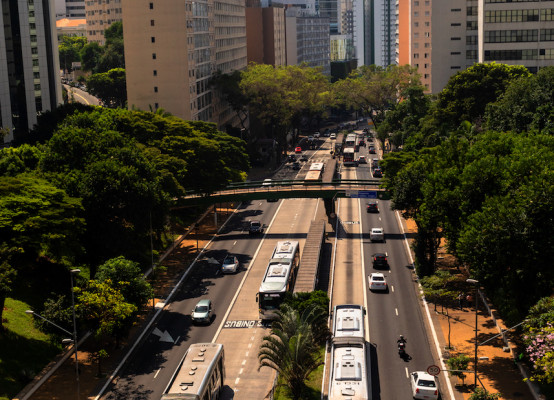 Assessing the Transition to Centralized Public Transit in Latin American Cities
Opportunity
Many urban residents in the developing world depend on unregulated informal or semi-formal transit services (aging microvan, motorized pedicabs, etc.) to affordably access employment, education, healthcare, and social/cultural opportunities. Will investments in more formal, publicly owned and maintained transit alternatives improve the quality of life in low-income Latin American communities?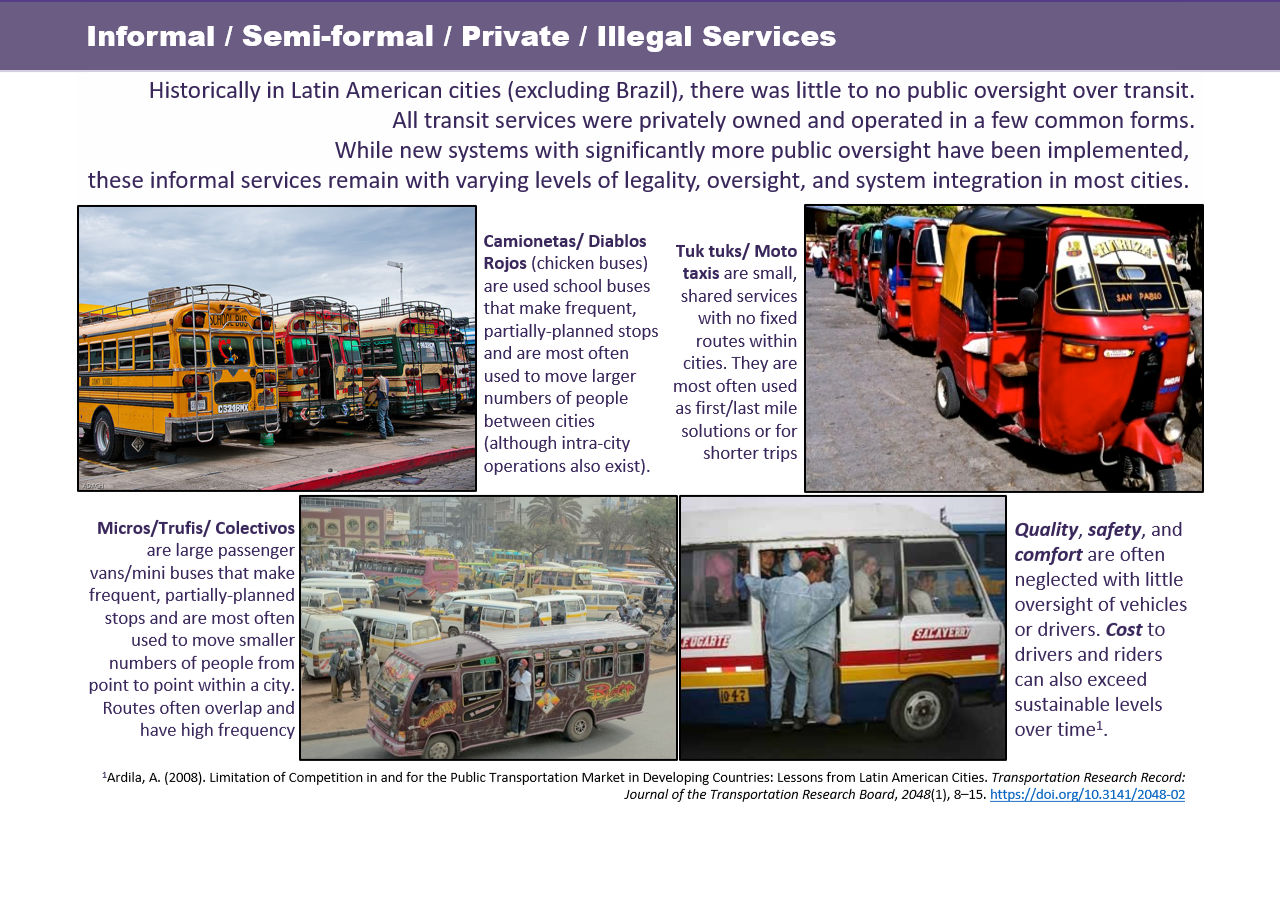 Our Approach
To provide safer, more environmentally sustainable transportation systems in high-growth Latin American cities, governments and development banks are investing in centralized public transit options such as bus rapid transit (BRT) and, for more mountainous terrain, cable propelled transit (CPT). However, the impact of replacing the informal services on those living in the lowest income neighborhoods (including informal settlements) has not been sufficiently studied.
In conjunction with the National Science Foundation Graduate Research Fellowship Program (GRFP), TMF is assisting a graduate student in the University of Washington's Sustainable Transportation Lab to compare the performance of formal/centralized to informal/private transit systems in four Latin American cities.
Our Timeframe

September 2017
September 2020
Our Goals
Conduct primary data collection in four Latin American cities.
Quantify how centralized transit systems compare to informal transit systems and determine the effect on life quality for those living in informal settlements at the periphery of each city.
Identify the transit options that result in the greatest community improvement.
Develop policy and infrastructure solutions to help inform and best serve societal needs and demands.
This multi-year study will produce peer reviewed research and ultimately help TMF and our partners make better informed design and mobility intervention decisions.